WITNESSING THE ORTHODOX CHRISTIAN FAITH
FOR 81 YEARS
Glory Be To Jesus Christ!
Welcome to Holy Ghost Orthodox Christian Church. We are a parish of the Orthodox Christian Faith which was established on the day of Holy Pentecost in the Year 33 AD. Our parish community is a member of the American Carpatho-Russian Orthodox Diocese of the U.S.A. whose presiding bishop is His Grace, Bishop Gregory of Nyssa. The American Carpatho-Russian Orthodox Diocese is an autonomous diocese under the spiritual protection of the Ecumenical Patriarchate of Constantinople of which His All-Holiness, Ecumenical Patriarch Bartholomew I is the Primate.
Our congregation of over 160 families is trans-national, attracting members from all branches of Orthodoxy and through conversion to the Holy Orthodox Faith. Through this web site, we are pleased to be able to introduce you to the worship and fellowship as it is expressed in the life of our Parish. If you are a new member of our parish, or are considering membership, these web pages will acquaint you with what our parish offers.
Come worship with us. We actively seek to share our faith with others. Learn More ...
---
Church Schedule
Divine Liturgy begins at 9:30 AM.
Summer Divine Liturgy, from June to August, starts at 9:00 AM.
Coffee hour after Liturgy every Sunday.
All Feast Day celebrations follow the Julian Calendar.
Services are in English.
---
The Faith
An ever-growing number of persons from various backgrounds are becoming interested in the Orthodox Church. These individuals are discovering the ancient faith and rich traditions of the Orthodox Church. They have been attracted by her mystical vision of God and His Kingdom, by the beauty of her worship, by the purity of her Christian faith, and by her continuity with the past. Read More
---
Parish News
Saturday, November 17, 2018
Dear Members of Our Holy Ghost Parish Family, Glory Be To Jesus Christ! Glory Forever! With great joy I begin my pastoral work here in our Lord's Vineyard at this beautiful community, placed under the protection of the Holy Spirit. Pani Carol and my sons Daniel and Timothy join me today in thanking all of you for the warm welcome we have already received and the great efforts you have made to prepare the rectory for our use. This is indeed a time of transition for this parish as you have experienced the pain of saying goodbye to your long time and beloved pastor, Fr. John and his gracious Pani Marge, and now must get used to a new priest. Similarly, after 25 years of service to a truly wonderful parish, I have had to say goodbye to my spiritual family and accept the challenge of ministry to a new parish.
Read More....
Saturday, October 27, 2018
So Long, Farewell, It has been good to know you. It has been a wonderful 17 years. Much Spiritual Joy, Friendship, Good Times and Good Parishioners and Friends. Pani and I Thank All Of You So Much, From The Little Children to the Seniors. The Church Board, Altar Society, Sr. & Jr. ACRY, Sunday School Teachers & Students, The Angelic Choir, The Sweet Singing Cantors, The Sub. Deacons, The Altar Boys. And All Parishioners and Friends. God knows how good and very respectful you have been for 17 years. Life goes on even in change. We will always remember you, and hope to see you again soon. Very Rev. Protopresbyter John R. Fedornock and Pani Marge.
See Current Weekly Bulletin For More Updates
---
Prayer Corner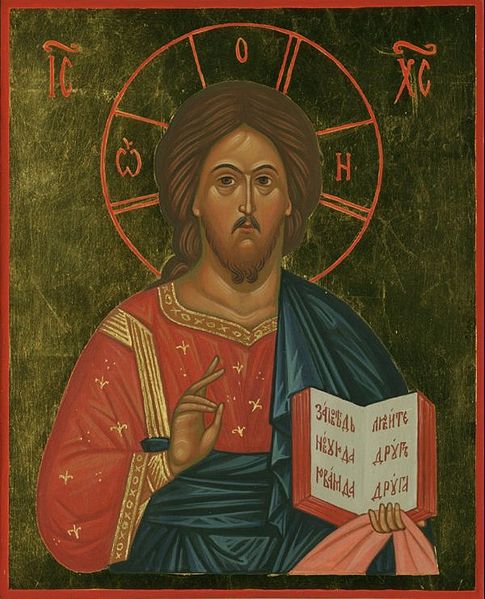 Listen To The Lives Of The Saints Commemorated Today
Visit the Prayer Corner for more daily readings, hymns, a monthly calendar of saints and feasts, and more.
---
View our online weekly parish bulletin


Shop Orthodox Goods.Com
Share the Orthodox Christian Faith with an Iconogram
---

---

Most Recent Divine Liturgy From
Christ The Saviour Orthodox
Cathedral of Johnstown, PA
---