First Message from Father Peter
Dear Members of Our Holy Ghost Parish Family,
Glory Be To Jesus Christ! Glory Forever!
With great joy I begin my pastoral work here in our Lord's Vineyard at this beautiful community, placed under the protection of the Holy Spirit. Pani Carol and my sons Daniel and Timothy join me today in thanking all of you for the warm welcome we have already received and the great efforts you have made to prepare the rectory for our use.
This is indeed a time of transition for this parish as you have experienced the pain of saying goodbye to your long time and beloved pastor, Fr. John and his gracious Pani Marge, and now must get used to a new priest. Similarly, after 25 years of service to a truly wonderful parish, I have had to say goodbye to my spiritual family and accept the challenge of ministry to a new parish.
Together we begin an exciting new chapter in our personal and parish lives. With God's help I know we will accomplish great things for the Glory of God and the building up of this parish community. I look forward in the coming weeks and months in getting to know all of you and especially the army of children that this parish is blessed to have. I look forward as well, as we say at Camp Nazareth, to having "fun in Christ" with all of you!
I ask your patience as we continue to unpack and get acclimated to parish life. Please do not hesitate to call me if you need anything or have any questions. I am here to serve you and lead you as best I can to Paradise. As a priest I assure you I will always be available for spiritual counsel, advice and prayer. If you are ever hospitalized, please let me know so I can visit and offer the Sacraments to you. If you know of any homebound parishioners that need a visit, please let me know as well.
May Almighty God continue to bless this God-Protected parish community and preserve it for Many Blessed Years!
With all my love and prayers,
Fr. Peter
Home/Office - 610-933-3336 rppaproski@gmail.com
Prayer Corner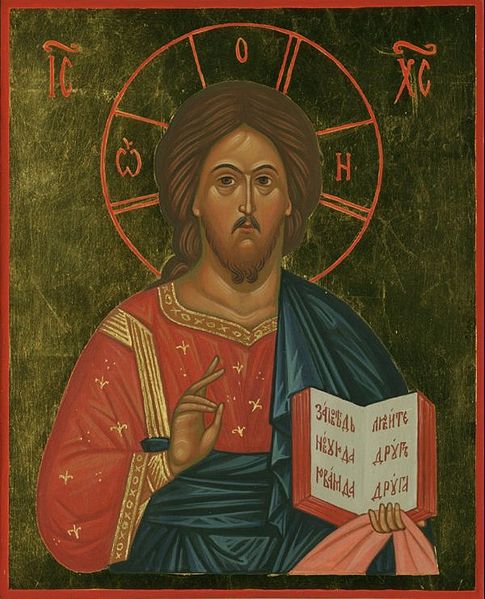 Listen To The Lives Of The Saints Commemorated Today
Visit the Prayer Corner for more daily readings, hymns, a monthly calendar of saints and feasts, and more.
---